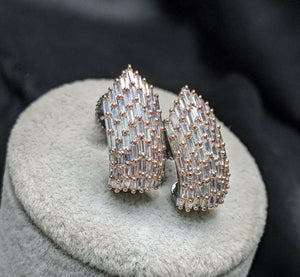 Order On
WhatsApp
Nothing radiates class and elegance like diamonds and Pearls. Galaxy diamond Stud earrings were made to exude the same elegance; perfect for the women who like things that are simple yet splendid.  
Beautiful design carved onto a supreme quality German  Rhodium plated jewelry, this piece is a dazzler and an enchanter.
These versatile earrings can take you from the day in office to the night in a party. This one is a definite a must have .
Made of:
Swarovski elements
German Rhodium polish
High grade lead and nickel free environmental alloy. 
Care: It is advisable that you keep our products away from direct heat, humidity, and moisture. It is best to preserve your jewelry in the box.